National Novel Writing Month 2014
Welcome WriMos!
A message from the developer
This is our third-straight year sponsoring NaNoWriMo, and it is hard to believe that November has come around again so quickly.
We have had a very busy time recently. A few months ago, an update to the Windows version of Scrivener was released that contained the custom meta-data feature we had been waiting for, so we have at last been able to bring the Scrivener synchronization feature to the Windows version of Aeon Timeline. After two months of beta testing, we have just uploaded its official release ahead of NaNoWriMo 2014.
In addition, we have been working hard on some very significant updates to Aeon Timeline that should be available early next year that we hope will delight all of our users when the new features are released.
Last year we put together a lot of NaNoWriMo-specific content, including new demonstration videos and a series of author chats with NaNoWriMo authors and Aeon Timeline users. We will create more content over the next two months for this year's NaNoWriMo, but for the moment you can view last year's material by following the links to the right.
Al always, we have some special offers for NaNoWriMo participants:
All participants: receive a 20% discount by entering the coupon code NANO2014 into our web store.
NaNoWriMo winners: receive a 40% discount (code to be made available on the Winner's Goodies page in early December)
While you are here, download a trial version of Aeon Timeline now to help get your NaNoWriMo planning off to the best possible start! Extra information can be found on our main (feature) page, our FAQ page, and our video page.
Featured on NaNoWriMo Blog
Aeon Timeline was featured in a post on the NaNoWriMo blog in the lead up to Camp NaNoWriMo earlier this year. The blog post was written by Elizabeth Haynes, an author who has converted her NaNoWriMo beginnings into a successful writing career. You can read Elizabeth's take on how Aeon Timeline helps her with her writing by following this link: http://blog.nanowrimo.org/post/80072339581/completing-your-writing-toolkit-with-aeon-timeline
New Blog Post
In time for NaNoWriMo preparations, I have just updated our blog with a post responding to the excellent writer's advice book by David Hewson, "Writing: A User Manual": New Blog Post: A Map of Time.
Author Chats
In the lead up to last year's NaNoWriMo, we asked authors a series of questions about their plans for NaNoWriMo and how Aeon Timeline helps their writing process.
In keeping with the NaNoWriMo spirit, our interviews were open to published writers, enthusiastic amateurs, and even some first time users of Aeon Timeline.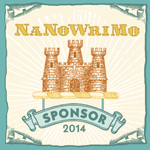 NaNoWriMo Preparation: Content Updates
Getting Started Video
Here is our 2013 video to help you get started with Aeon Timeline. The video is a good introduction to Aeon Timeline for both Windows and Mac users. The video runs through the basic concepts and key features of Aeon Timeline, and shows how to get started creating a timeline.
This is the first of a series of new videos and video refreshes we intend to do over the coming weeks.
Go to our videos page to see the new video.
Free Trial
Our trial period lasts for 20 days of actual use (i.e. we only count the days you use Aeon Timeline), which should give you plenty of time to test out Aeon Timeline to plan and write your novel.
Mac OS X:
Aeon Timeline for Mac OS X
Windows:
Aeon Timeline for Windows
Windows Users
Windows and Mac now have feature-parity
For the first time, following the release of version 1.1.7 with Scrivener syncing capability, the Windows version has reached feature-parity with the Mac version. Whether you are using Mac or Windows, or a mix of both, you will get the same feature set and experience from Aeon Timeline.